Faculty of Automobile and Road Building
Faculty of Automobile and Road Building
About the Faculty
In 2017, our Faculty turned 70. Since its very foundation, its main goal has always been training of highly qualified personnel for automobile transport, road and bridge construction, automotive, design, manufacturing and mechanical industries. Our faculty has a unique structure embracing the entire research and engineering complex and the laboratory base for training highly skilled specialists in all indicated areas that have been under constant development since the very foundation of the faculty and today meet the cutting end demands.
History of the faculty of automobile and road buildng
Goals and Objectives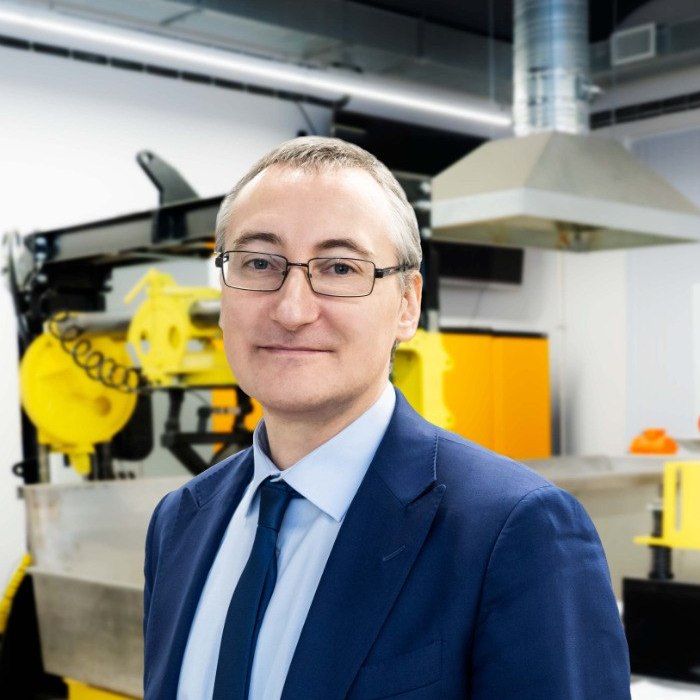 Welcome from the dean of the faculty
Profile
Welcome to the Faculty of Automobile and Road Building (FARB)!
The Faculty has four departments, which are degree-awarding. We offer intra-mural and extra-mural forms of studying in 17 specializations. Students of the intra-mural form of study with good examination results are paid scholarships. Admission to all forms of training is performed in accordance with unified federal standards.
Students undergo on-the-job and pre-graduation practical training at the leading companies and construction sites of our computer and beyond, consistently demonstrating a high level of knowledge which helps them with finding prospective jobs after graduation either at these enterprises or elsewhere. Requests for our graduates come with enviable regularity, which provides for their good employment prospects.

Teachers of the Faculty are actively engaged in research and development; we have several well-established scientific schools. Professors and teachers of the Faculty authored numerous books and monographs, many of which are actively used in the educational process at other field-specific educational institutions. In affiliation with the Faculty, a dissertation council for the defense of doctoral and PhD dissertations was established for the areas of studies 05.22.10 "Operation of road transport" and 05.05.04 "Construction, road and lifting machinery."

The Faculty has a Center for Advanced Studies, where specialists working in the field of organizing technical operation of ATS, ensuring road safety, investigating and examining road accidents, and training drivers in a system of driving schools can undergo courses of retraining or advanced training. Senior students also may acquire an additional qualification different fr om their basic program of study, on a discounted basis of payment for this additional education. The most popular of such programs among students are training for category "B" driving license, diagnosing automobile electronic systems, and independent technical expert examination of vehicles.

The Faculty has an auto club where young people can get engaged in auto sport and participate in the work of motor sport judges in the course of auto competitions. The Faculty has its own auto school and a structure on technical instrumental control along with a mobile road laboratory.

Each of our students can find something interesting and useful to learn. We would be glad to help you! You are welcome!
Departments and specialties